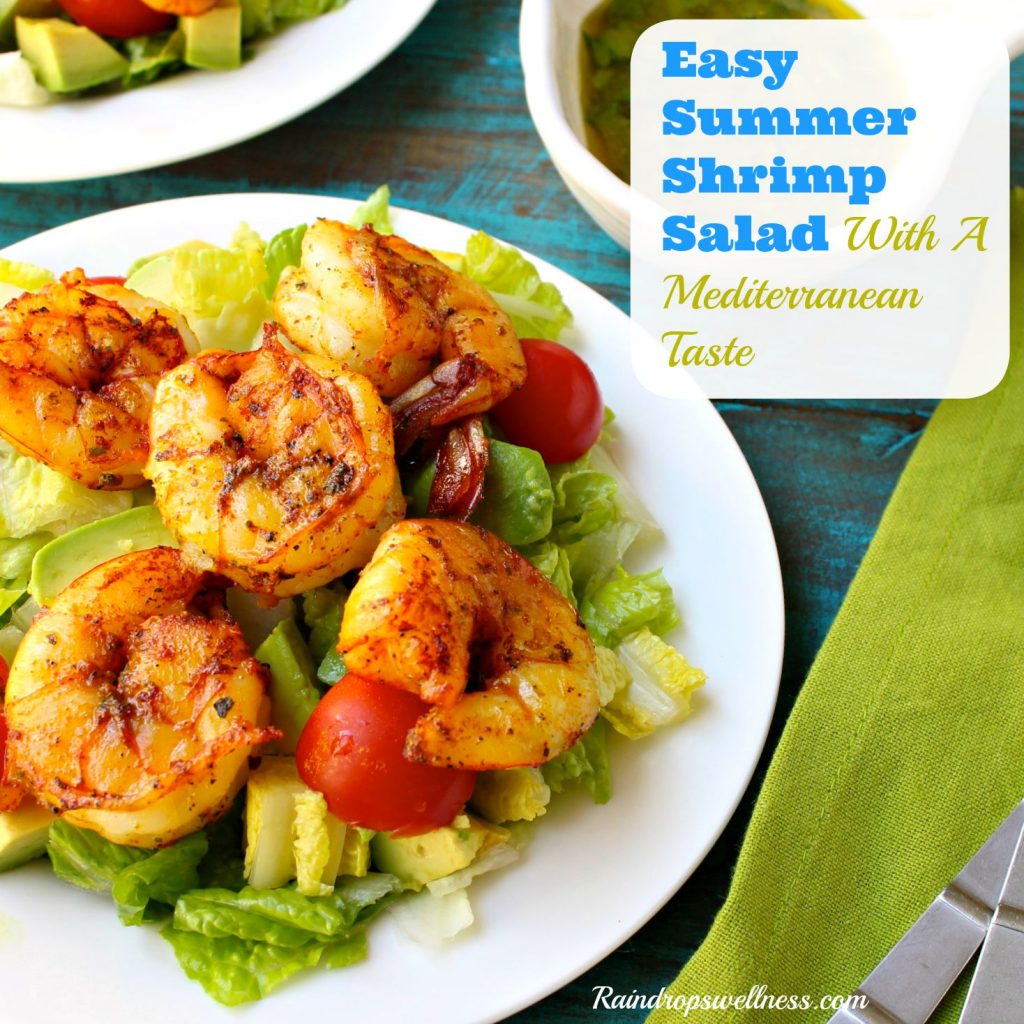 Rich, nutritious and a tasty salad has a special spot on our dinner table every night. I love Romaine lettuce and so are my kids. I make it Paleo friendly with adding different meats, fish and fat for a complete nutritious meal. Today's recipe is a delicious easy summer shrimp salad with a mediterranean taste. How does this sound to you?
I made this salad for my husband and his friends few weeks ago and everyone was asking for the recipe since it was very easy to make and also very tasty.
In my experience the secret for a good tasty salad comes from the vinaigrette you use. I never buy salad dressings or dips. First, to avoid the bad ingredients and second, because it's so easy and much more tasty to just make it at home. Checkout the salad dressing I made to go with this recipe here.
I so use to high quality olive oil from North Africa m parents collect from their own olive trees. I just discovered Kasadrinos olive oil and finally having a blast adding a spoonful for every meal I eat and cooking my favorite mediterranean dishes with it. Get it here if you like to try it out.
I also discovered a Paleo friendly very high quality spices that I am loving. Check them out here.
Easy Summer Shrimp Salad Recipe
Ingredients:
For the fresh raw ingredients
1 lettuce head
1 avocado
tomatoes + plus any other topping you like to add
Instructions:
Wash the shrimps with lemon and water
Put them in a bowl add all the ingredients and mix well
Put it to cook in a pan or a grill on medium high for 10 minutes
Cut the lettuce, avocado and tomatoes and place in a serving plate
Top with the shrimp and add the homemade salad dressing. I love salad dressing so I put like 4 tablespoons in my own plate.
Enjoy!
Be sure to PIN IT please