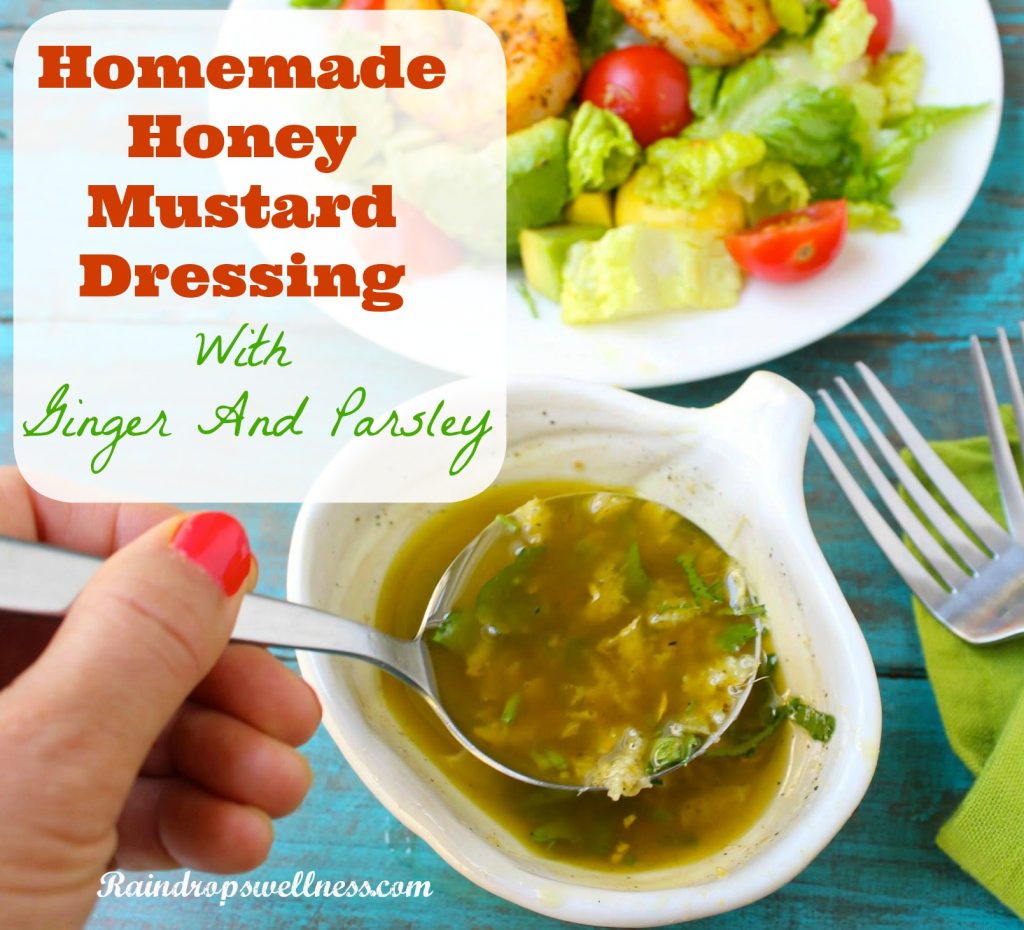 I made this honey mustard salad dressing for a shrimp Salad for dinner few weeks ago and it was a hit. I originally made it to marinate fish and then thought it would be a great salad dressing to go with any of my seafood plates.
As you may already know, most store bought salad dressing contain so many unnecessary and unhealthy ingredients ( high fructose corn syrup, soy, canola oil ) just to name a few . It takes five minutes to make a delicious sale dressing. Checkout my tahini dressing and dip if you like to try another easy healthy version.
Homemade honey mustard dressing
Ingredients:
Instruction:
place all the liquid ingredients in a bowl and and whisk then add all the rest. Adjust seasoning to taste.
Note: I like to feel the texture of the ginger and and parsley in this recipe. Feel free to use a food processor to ground it more.
Enjoy!
Be Sure To Pin it