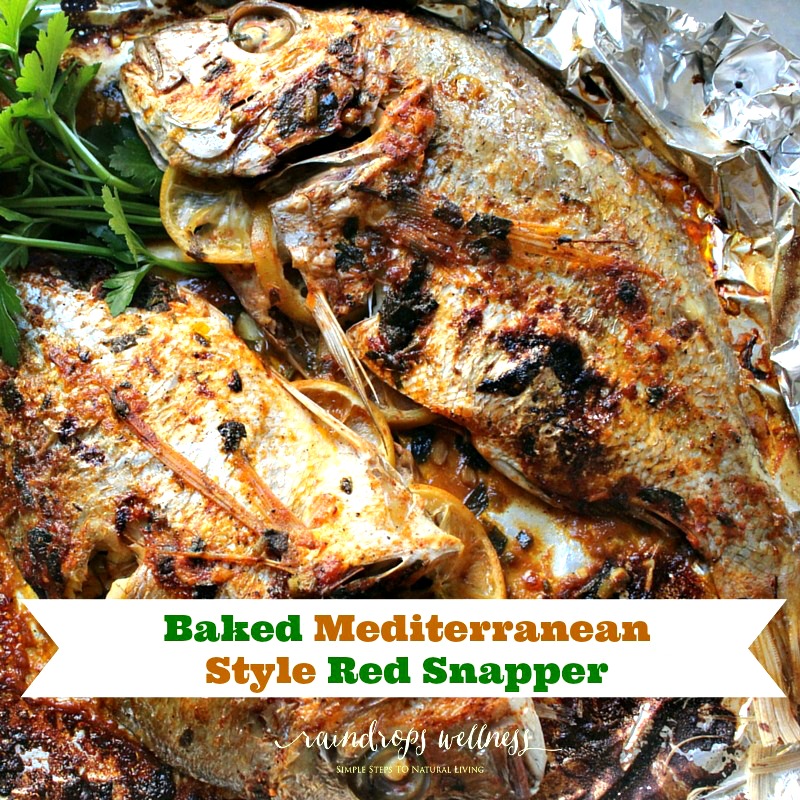 Coming from a little town by the Mediterranean Sea, I love and enjoy cooking all kinds of seafood. My uncle is a diver and an expert fisherman. He bring home all kinds of different seafood and teach us the best way to cook them. The recipe I am about the share today is a baked mediterranean red snapper with so much flavor. Keep reading I am sure you will love it!!
These two beauties are from my local Costco. They have a variety of wild seafood. I had fun teaching my kids how to look for the freshest fish and one of my sons thought that it will be fun to be a dentist for all sorts of fish :). He loved their mouths.
Baked Mediterranean Red Snapper Recipe
Ingredients ( for two medium red snapper )
Preparation
Preheat oven to 400°F.
In a bowl combine all the ingredients and mixed them really well
Lay your fish on buttered backing dish or foil and massage it with the mixture really well
You can add some slices of lemon inside the fish if you like it with a little more lemon flavor
I cooked mine right away but you can cover the plate and put it in the fridge to marinate for two hours if you like
Put to cook in the oven covered with foil for 20 minutes and then uncover and cook another 20 minutes
Broil for 5 minutes and serve with your favorite side dishes. I made sweet potato fries and yogurt salad with it and it was a fantastic dinner
Bon Appetit!!!
Do you have any favorite seafood recipes you would like to share? I would love to read them in a comment.
Read some of my other seafood recipe here:
Don't Forget to Pin it please!!