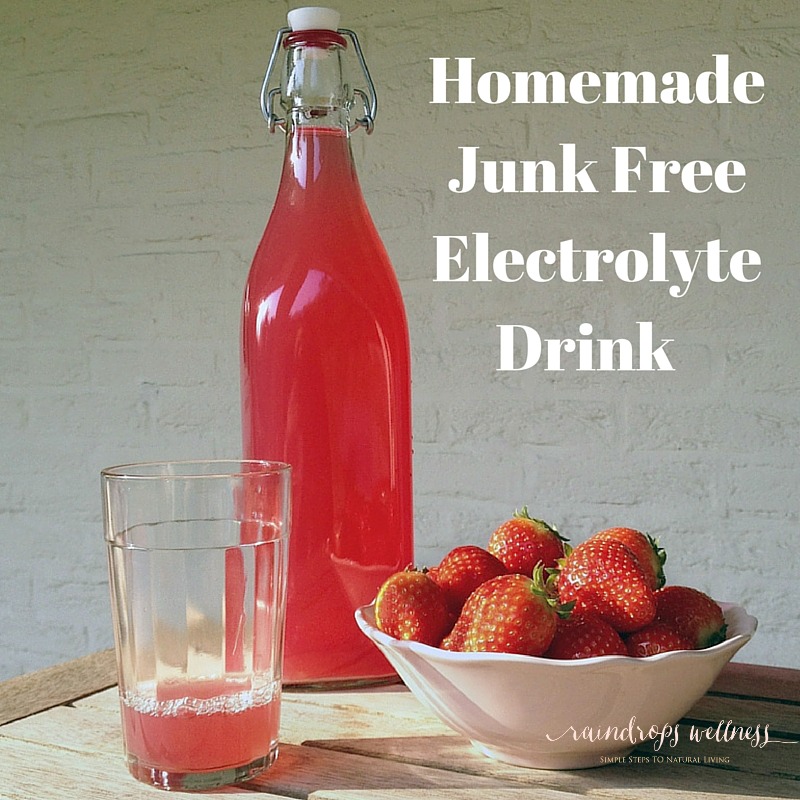 It's really important to take an electrolyte drink after a workout or whenever you feel that your body needs a boost of energy. I made this homemade electrolyte drink to take after my morning full body workout and and also after my weekly infrared sauna ( read about it here ). I decided to go with this portable kind for now. I tried it at a my friend's house and loved it. I also use it whenever my kids get sick with a stomach flu, digestion issues or colds. I was horrifies looking at the harmful list of ingredients in pedialyte and decided to never buy it again. This recipe uses only real food ingredients and is free from artificial flavors and colors and all the junk around it.
What are electrolytes?
Wondering what electrolytes are? and why you should keep them balanced ? Electrolytes are electrically-charged substances found in your urine, blood and other bodily fluids. They are needed to keep a healthy balance within the body. Electrolytes come in different forms, including chlorine, potassium, phosphate, magnesium, calcium and sodium. You must keep electrolytes balanced within your body to allow it to maintain proper water amounts in your body, balance blood acidity, allow for proper muscle action, and to allow other important processes to occur. Sweat releases electrolytes, so in order to replenish them, you must consume foods and drinks that contain electrolytes.
Homemade electrolyte drink recipe
Ingredients
Instructions
Put all ingredients in a blender and blend well. I use this blender.
Notes:
You can make a big batch and keep it in the fridge for up to two weeks. The honey in it act as a antimicrobial. You can also use these popsicles and freeze them. The kids love it this way.
If you want the drink to be without the pulp pass it through an unbleeched cheese cloth (I use this kind ).
Do you have any favorite electrolyte recipes? Please feel free to share them.
Don't forget to PIN IT