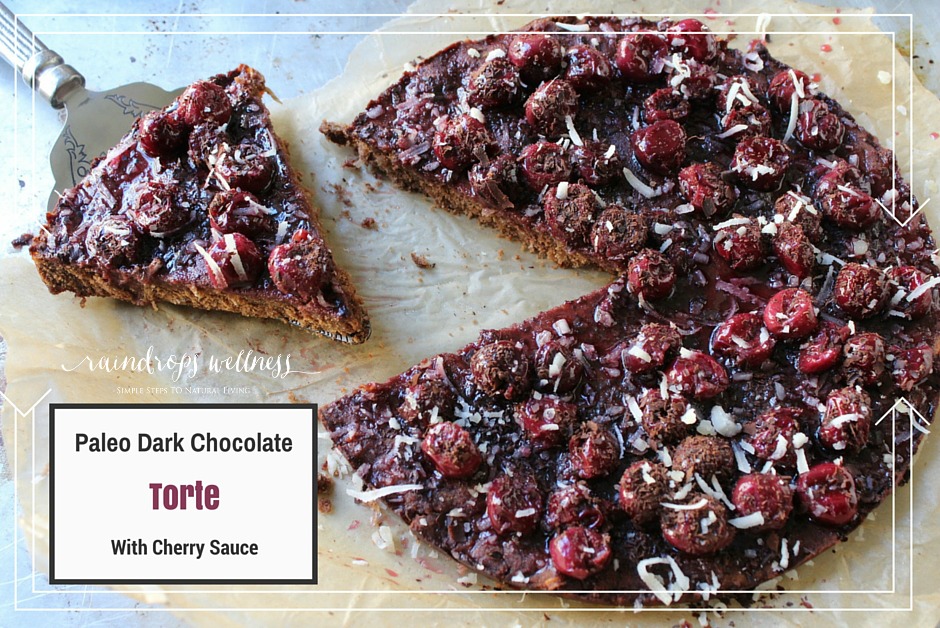 Have you heard of Fair Trade? I honestly learned about it just last month and since then I started paying attention to the sign Fair Trade whenever I shop. I love their mission and will do my best to support it. You can do it too.
Fair Trade is a way to ensure that you are getting the most high quality products from farmers all over the world and ensure that they receive a fair share for their hard work. Fair Trade is a market-based approach to fighting poverty. That means that it only works when you actually buy the stuff. So please hold up your end of the bargain and look for the Fair Trade Certified label every time you shop. Fair Trade Certified products come from over 70 countries across the globe.
Fair trade allows farmers to keep their kids at school, get clean water, bring medical care and improve their quality life in general. Believe it or not, YOU have the power to improve the world. It all starts with a simple act of sharing. Speak up. Be bold. Tell your family and friends why you support Fair Trade. To learn moe visit www.BeFair.org.
I want to highlight some of the amazing products you can buy to support Fair Trade in this post and share this amazing paleo dark chocolate Torte recipe I made using them.
Here are the products I go from Fair Trade to develop this recipe and some extra goodies that I am sure I will enjoy the rest
Paleo Dark Chocolate Torte With Cherry Sauce
Ingredients
Cherry sauce
Preparation
In a pan on put the cherry and the water
bring to boil and add the stevia
reduce the heat to medium and add the gelatin
Keep mixing everything until you see that the sauce starting to get thick ( about 10 minutes )
Remove from the heat and put aside to cool
Preheat oven to 350°F. Put some parchment paper in a round cake pan and grease with coconut oil
Put the mixture and flatten it with your hand
Bake for 20 minutes
After the torte is cooled off decorate with the cherry sauce, shredded dark chocolate and shredded coconut
Bonne Appetit!
Be sure to PIN IT/strong>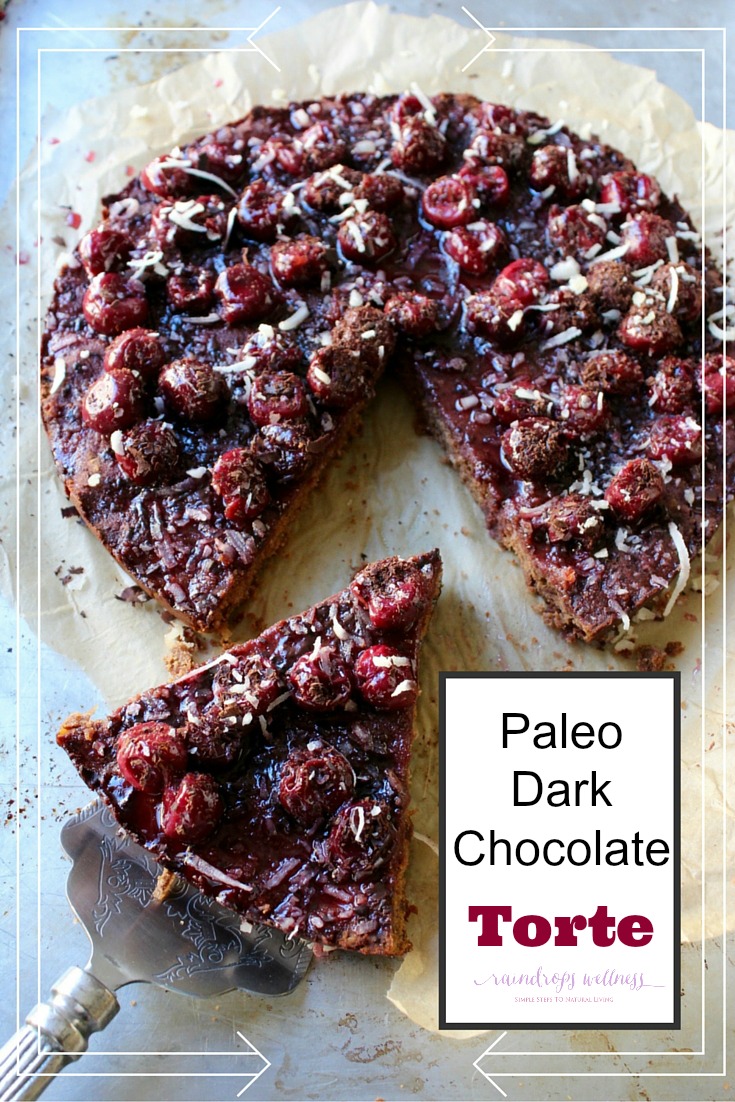 Here is a quick description about my farmer pairing chelimo Annet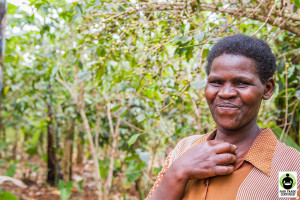 Chelimo Annet has been farming coffee since 1994. She has 500 coffee trees, and supplements her income by growing bananas & eggplant. She says that one of the primary benefits of being in a Fair Trade cooperative is that she is able to get coffee seedlings. Some of her trees are very old and don't yield as much coffee as they used to, so raising young coffee trees is important. Another big benefit has been the additional income she receives for her coffee, which has enabled her 6 children to attend school.