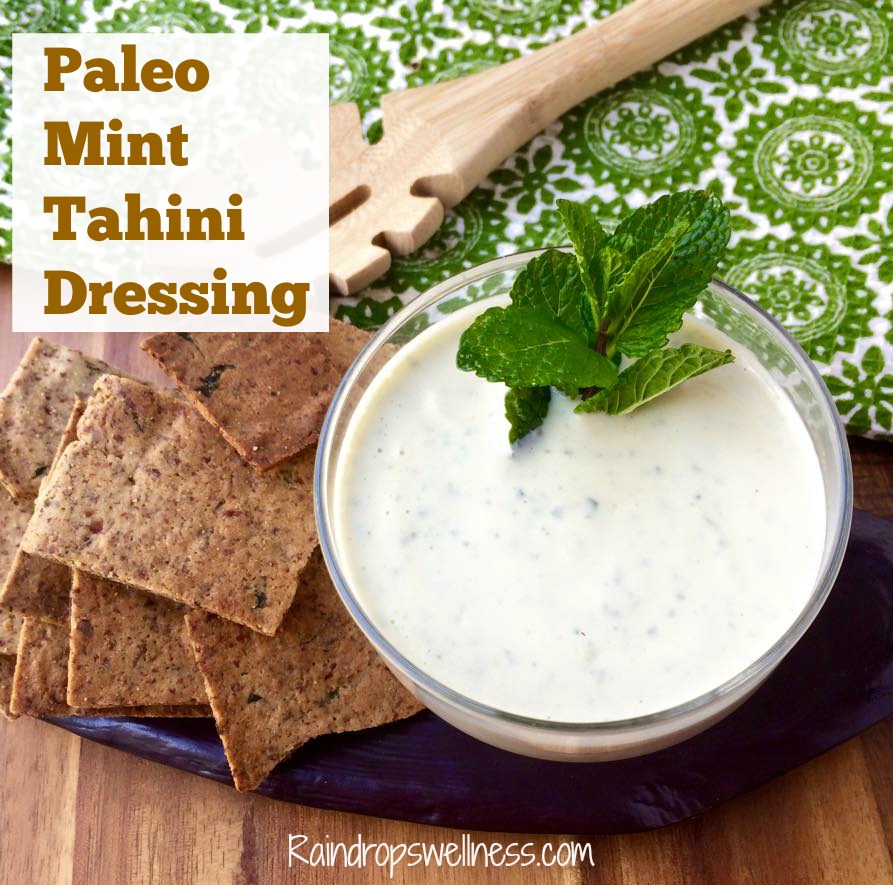 Healthy Tahini Salad Dressing Recipe
Most store bought salad dressings contain High Fructose Corn Syrup, Genetically Modified Ingredients, Nanoparticles, MSG, Trans Fat..etc. Think again the next time you stop at the salad dressing ail at the grocery store . It takes two minutes to make a delicious, nutritious salad dressing with natural ingredients from your kitchen.
This recipe includes tahini paste that is made of grounded sesame seeds. As you may already know these yummy seeds are full of calcium, protein and are an excellent source of heart-healthy unsaturated fat, dietary fiber and several important vitamins and minerals. This recipe I am going to share with you will give more nutrition dense to your salad or any other vegetables dishes. My best ways to eat this dressing is put it on my salad, on steamed vegetables, as a marinade for barbecued chicken and as a dip for my homemade paleo crackers.
Healthy Tahini Salad Dressing Recipe
Ingredients
Instructions
Combine all ingredients in a blender and blend until creamy . Taste to correct seasonings (use the lesser amount of water, lemon, and vinegar and add as desired).
Transfer dressing to a clean jar and refrigerate. This should keep well for up to a week, and perhaps longer. It will thicken in the fridge a little and makes fabulous dip. My kids love it with my homemade crackers. A little goes a long way and this dressing is jam-packed with flavor!
If you like the recipes please don't hesitate to share on social media.
For more updates and healthy tips from me,please join my Facebook page here.
Be sure to Pin It