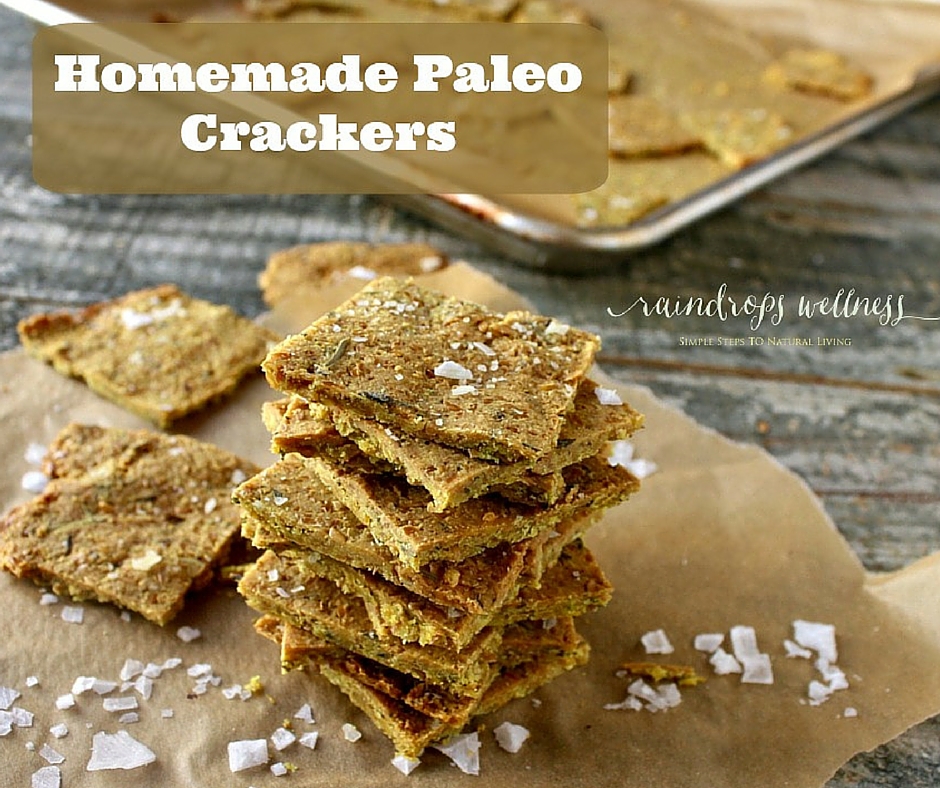 I use to buy all kinds of crackers until I got into a healthier lifestyle and stopped putting boxed and processed foods in my cart at the grocery store. I love eating crackers with baba ghanouj ( a mediterranean eggplant dip ), chlitta ( grilled peppers and tomatoes dip ), liver paté and of course cheese.
This recipe is really easy to make and very delicious. It's full of protein, omega 3 and fiber. It's very suitable for kids snacks.
This recipe is very easy for little ones to make and remember. My son is all about memorizing recipes lately. He says he wants to do it like mommy without looking at a recipe book. He had so much fun making this recipe with a little help from me of course.
Homemade Paleo Crackers Recipe
Ingredients
Instructions
Preheat the oven to 200 degree.
In a bowl mix the flax meal and almond meal.
Add herbs de province, turmeric and salt.
Add the egg whites.
Mix everything together and form a ball.
Put on parchement paper and with the help of a greased rolling pin spread the paste on the plate.
Make it as flat as possible.
put it to cook for 20 minutes and check on it to make sure it doesn't get burned.
Do you have any crackers recipes you would like to share? Leave them in a comment I would love to try your version.
Be sure to PIN IT