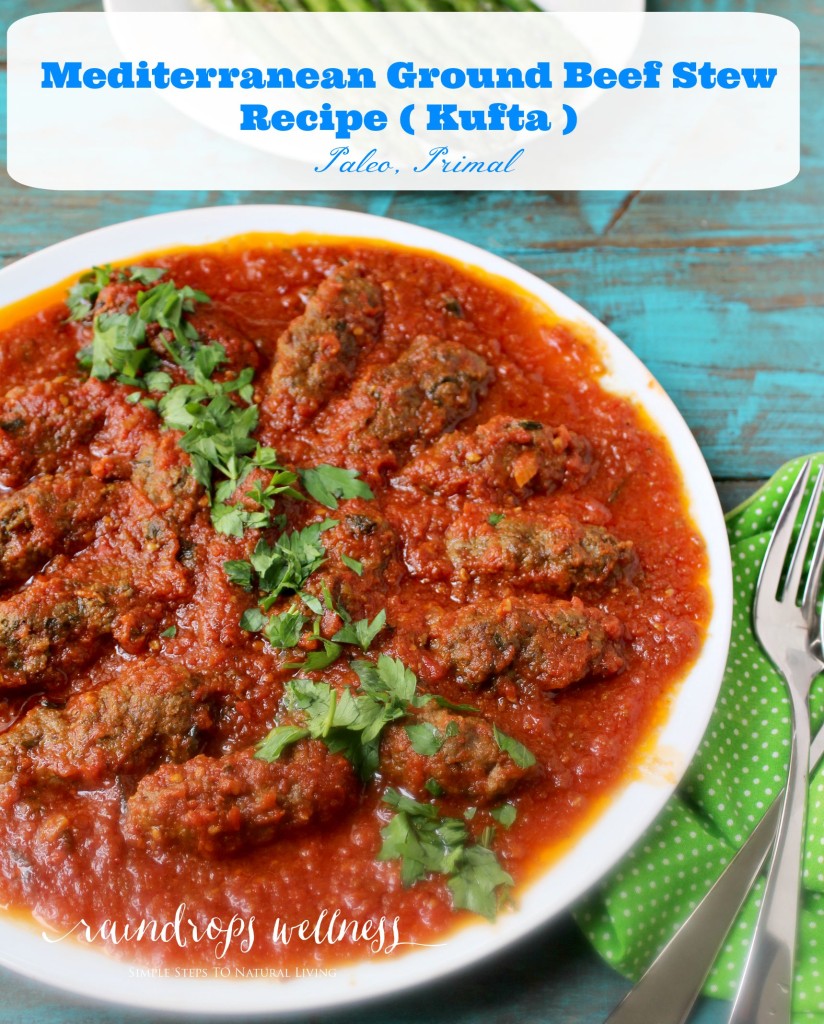 I picked this delicious recipe from my mother-inlaw. It's one of their popular food in North Sudan (Africa). I use to hate too much tomato sauce in food, but I absolutly love it this recipe. I find this version of kufta, it's more moister and could warm it up and still feel like it's freshly cooked.
Mediterranean Ground Beef Stew Recipe
The Ingredients:
For the Kufta cigars
1 pound ground beef
1/4 cup diced onion
1/2 cup chopped parsley
1 teaspoon cumin
1 teaspoon sweet paprika
1/2 teaspoon black pepper
Fine sea salt
2 tablespoon ghee
For the sauce:
3 fresh tomatoes
2 minced garlic
1 teaspoon cumin
1/4 teaspoon black pepper
1 tablespoon tomato paste
1 tablespoon olive oil
Preparation
Place the ground beef, onion, cumin, sweet paprika, black pepper, and parsley in a bowl and liberally season with sea salt.
form the meat cigars
Heat a pan over medium heat, add the ghee and place the cigars in the skillet
Cook them just for two minutes on each side ( they will finish cooking in the sauce).
Take them out and set aside
Place the tomatoes and garlic in the food processor or blander.
Place the kufta cigars back in the same pan
Pour the tomato sauce mixture and add the cumin, black pepper and and some extra sea salt if you like
Mix the tomato paste with olive oil and add it to the mixture
Cover the pan and cook for 25 minute on medium
Sprinkle with parsley and serve hot with a side of steamed vegetables, grilled asparagus, cauliflower rice …etc
Prep time: 15 minutes
Cook time: 30 minute
Serves: 2 to 3
Please remember to eat grass-fed meats as it's healthier for you and tastes better.
Sign up for my newsletter, so you won't miss updates and new recipes from me.
Pin it please!