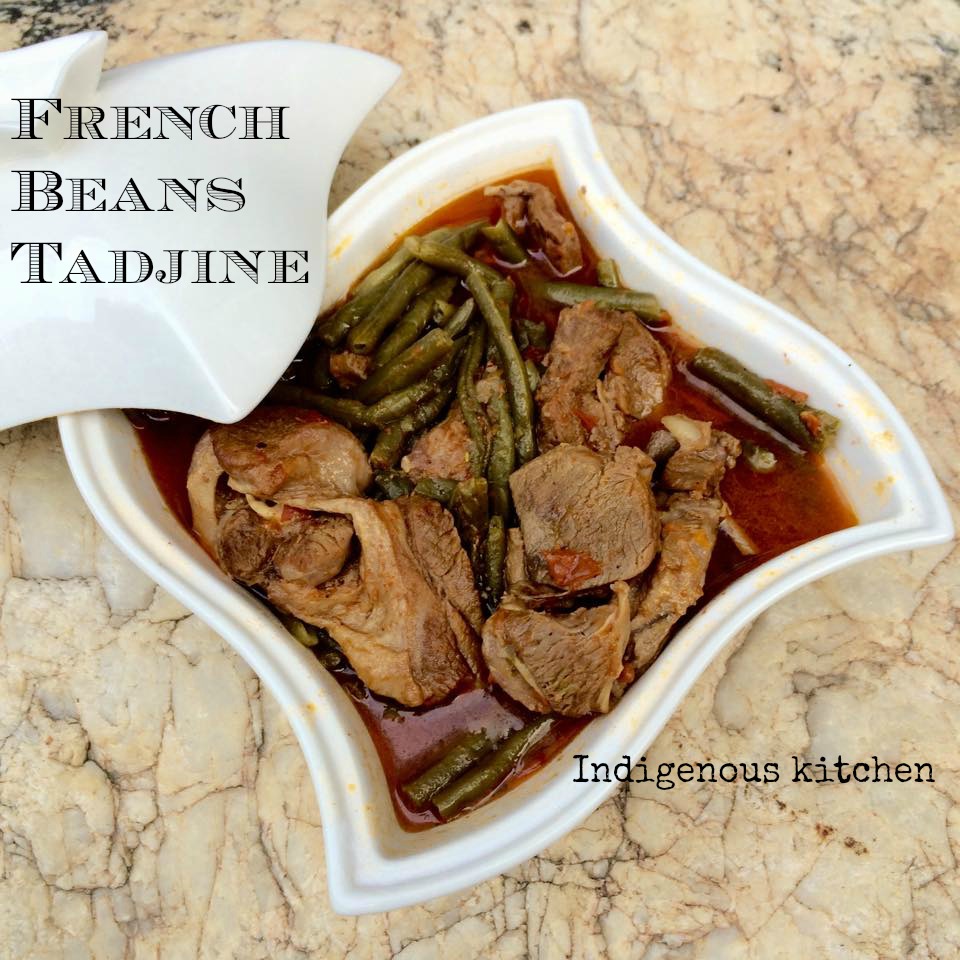 Who doesn't enjoy delicious Tadjines?
Growing up I use to pick french green beens from my parents garden and help my mom cook them. Because it's the most affordable seasonal vegetable in Algeria (my country of origin), my mom use to get creative in her kitchen. We use to eat it for the whole week without realizing that we have been eating the same vegetable with different culinary versions. My favorites are the tadjine and the salad that I will share in another post.
How to make french beans tadjine
Ingrediejpnts
2 pounds of grass-fed lamb ( four big cubes )
1 tablespoon of unsalted butter or ghee. You can get it here.
1 medium white onion
Sea salt. You can get it here.
black pepper
1/2 teaspoon ground cumin
1/2 teaspoon turmeric
1/2 teaspoon paprika
1/4 teaspoon ginger
3 cloves of minced garlic
3 tomatoes
1/4 cup of chopped parsley
1 pound of french green beans
1 cup of water
1 teaspoon tomato paste
Did you know that for health reasons you should always choose grass-fed meat? read more what's the difference between grass-fed and grain-fed animals.
Preparation:
1. Melt the fat in a stockpot over medium heat. Add the lamp cubs, the onion the salt and pepper, cook for about 10 minute until the onion is translucent.
2. Puree the tomatoes and garlic in the blander. Pour it over the meat and add the paprika, cumin. Let the mixture cook for another 20 minutes.
3. Add the French green beans, the water, the tomato paste and cook for about 40 minutes.
If you have any similar dishes you would like to share please leave it in a comment. I love reading you too.
Prep time: 10minutes

Cook time: 55 minutes

Serves: 4 to 5
Be sure to PIN IT