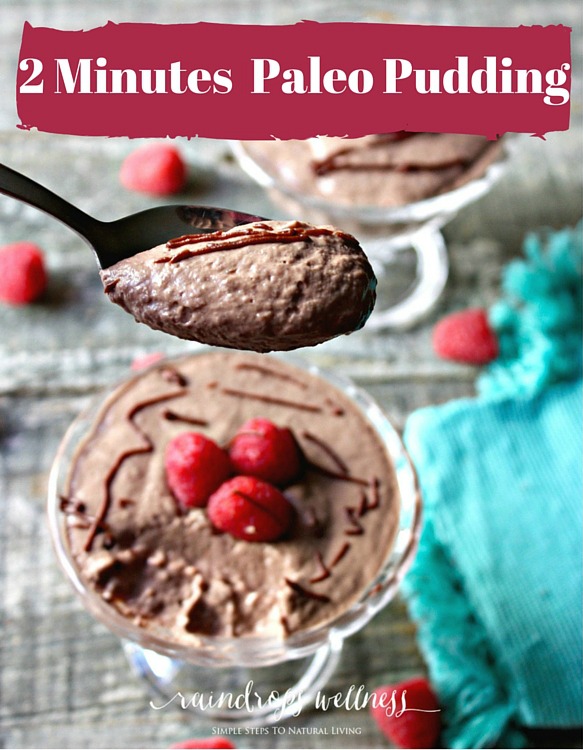 My kids are crazy about rice pudding. We still make it at home sometimes with organic rice, but we never buy it outside anymore. We use to love the Turkish version. I was looking for ideas to make a healthier pudding that the kids will like and while making a smoothie last time I thought the same recipe without the ice can actually turn into a pudding. I made this recipe with my son and it turned out to be very delicious. This is a cute video of him making it.
The main ingredients in this recipe are:
Coconut Milk: coconut milk is often considered a "miracle liquid" since coconut milk nutrition offers great ability to build up the body's immune defenses and prevent disease. Coconut milk, along with it's relatives coconut oil and coconut water are among the world's healthiest foods.
Cacoa Powder:cacao powder contains many important vitamins and minerals including: Magnesium, calcium, sulfur, zinc, iron, copper,potassium, and manganese Polyphenols called flavonoids, with antioxidant properties, Vitamins: B1, B2, B3, B5, B9, E, also some essential heart-healthy fat: oleic acid a monounsaturated fat, Protein and Fiber.
Chia seeds: chia seeds are a rich source of nutrients and antioxidants.
This recipe has been our breakfast treat for the days the kids eat good before going to school. If you have picky eaters in the morning, try it out.
2 Minutes Paleo Pudding Recipe
Ingredients
Instruction
Put all he ingrained in the blander and stir for 1 minute
Put the mixture into pudding cups and decorate with some melted dark chocolate and raspberries and refrigerate for 1 hour
Bonne Appetit!
Be sure to PIN IT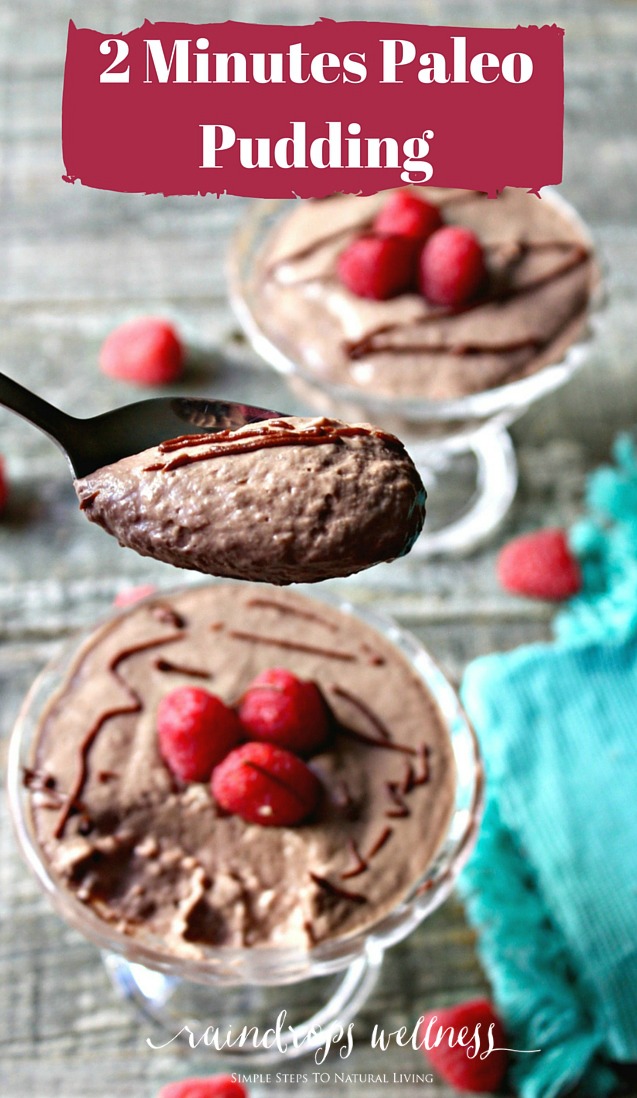 Do you have any easy recipes you would like to share with me? Please write them in a comment.