Cassava Banana Muffins Recipe
Preparation: 10 min Cooking 20 min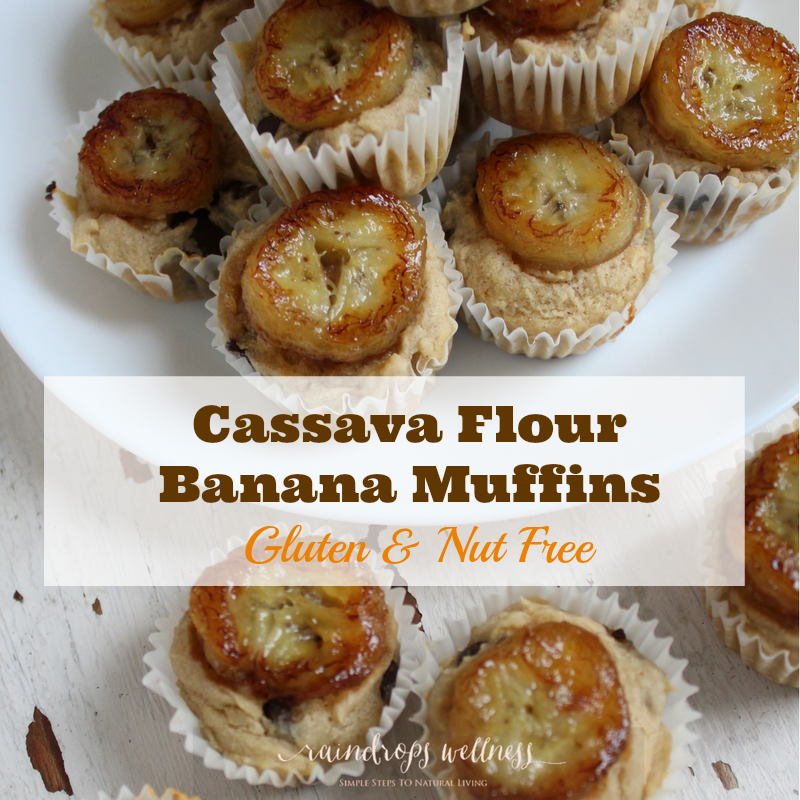 I made this cassava banana muffins recipe to explore some more gluten and nuts free options and it was a big hit. My kids and everyone else in the family loved it. I even shared it at my school for one of my healthy recipes food demo and everyone loved there too. The gluten free baked goodies you see at the grocery store shelves are not necessary healthy. The list of ingredients are so big and usually filled with sugars, artificial colors and flavors.
What is Cassava Flour? It's a type of gluten-free, wheat flour alternative that's made by grating and drying the fibrous cassava root (yuca). It thought to have originated from the South-American forests. It's sweet, and chewy underground tuber is one of the traditional edible root vegetables. Indigenous people of many parts of Africa, Asia, and South American continents used it as a staple food source for centuries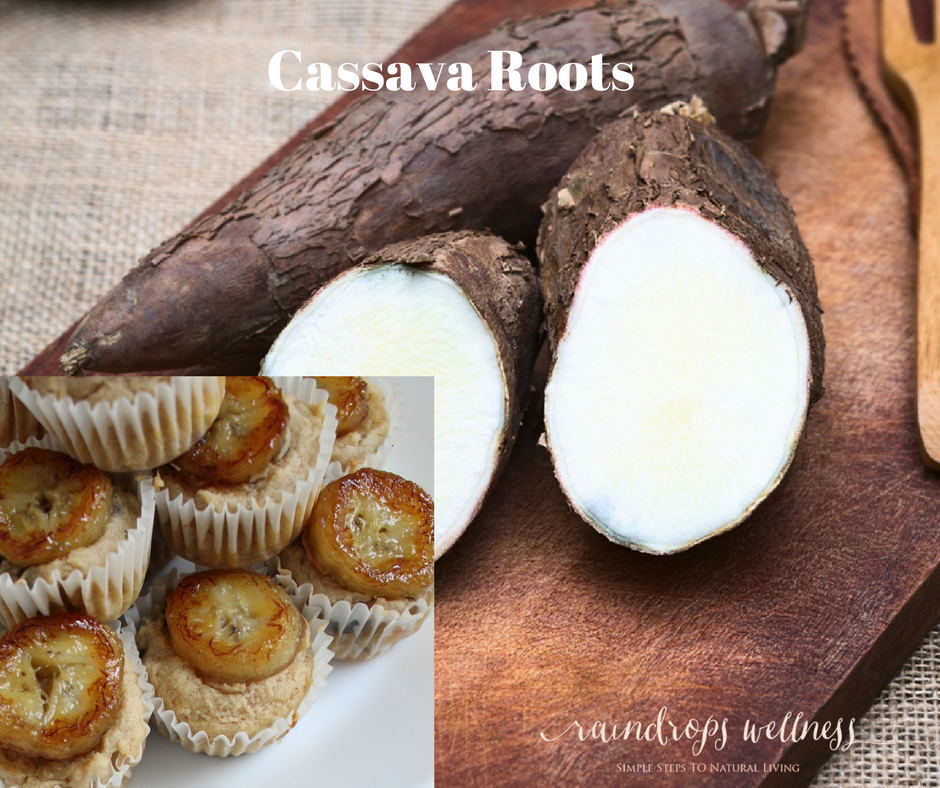 Benefits of Cassava Flour
Can Be Used in Place of Wheat Flour
Non-Allergenic (Gluten-Free, Grain-Free and Nut-Free)
Low In Calories, Fat and Sugar
Helps with weight-loss
Good For Your Digestive System
Inexpensive, Sustainable and Easy to Grow
Other Benefits according to StyleCraze:18
Cassava made into a simple paste with water and used as a peel or scrub smoothes, brightens and hydrates your skin.
As a mask, wash your face first with warm water, smooth on a paste using water and honey, dry completely and rinse well with cold water.
Cassava roots and leaves can be made into a paste to nourish and soften your hair and remedy hair loss. Twice a week, apply coconut or olive oil, then cassava paste, wait one hour and rinse.
Traditionally, the roots and leaves were used to boost immunity, energy and brain function, heal wounds, de-worm, soothe headaches and fevers, aid digestion and rheumatoid conditions, lower blood pressure and balance stress levels. ( Get it here )
Instructions
*Please chose organic when possible. The clickable links I provide in all my recipes are organic high grade quality foods.
Directions
In a bowl mix all the liquid ingredients
Add the dry ingredients and mix throughly
Put in baking cups
Decorate with fried bananas
Bake for 20 minutes
Decoration:
Cut one banana
In a pan put 1 tbsp coconut oil and 1 tbsp maple syrup
Cook on both sides for 1 minute
Be sure to PIN IT