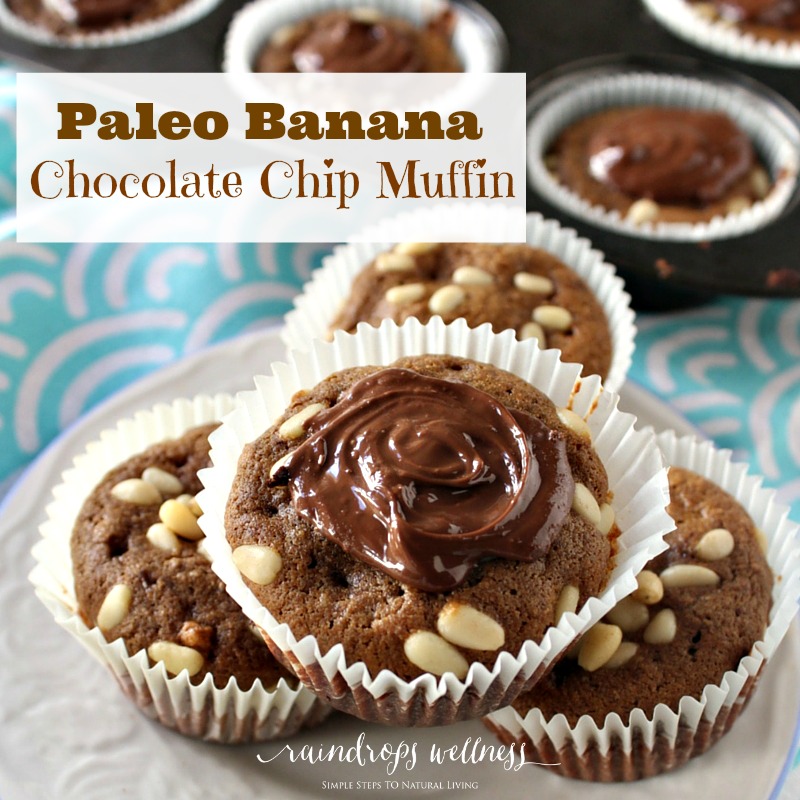 I made these paleo chocolate chip banana muffins for a moms entrepreneurs gathering at my house. It was a very last minute thingy that turned out into delicious muffins. I had to hold myself after the third piece from eating them all before my guests arrive. I made a big batch the next day and froze them in zip lock bags for my kids to eat them in the morning as a treat after a good nutritious breakfast. They are also great to grab for a healthier snack on the go.
Prep time: 7 min
Cook time: 25 min
Serves: makes 10 to 12 muffins
Paleo Banana Chocolate chip Muffins
Ingredients
*always use organic ingredients whenever possible
Instructions
Preheat the oven to 350 degrees
Mix the wet ingredients in one bowl
Add the almond meal
Mix throughly
Add the rest of the dry ingredients
Spoon out the batter into lined muffin cups, filling about 3/4 of the way.
Optional: Top with pine nuts as pictured and some melted chocolate chips and cook for 25 minutes
Make sure to PIN IT PLEASE!!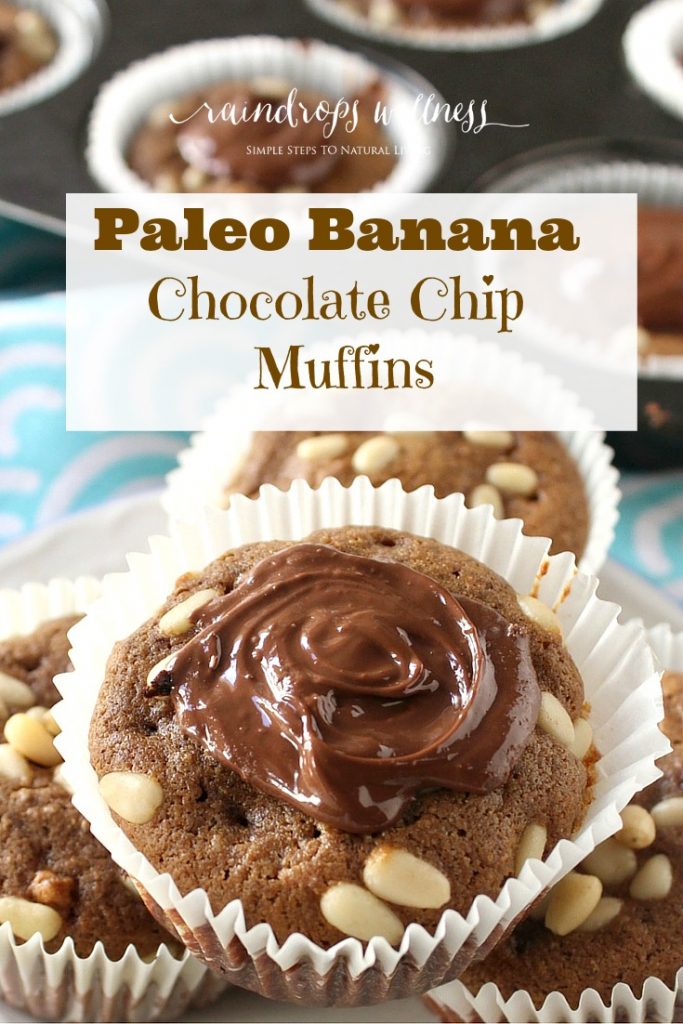 Do you want to indulge in guilt-free desserts without the guilt of eating processed chemical garbage?
Most guilt free treats from the grocery store are full of GMO's including rotten vegetable oils and high fructose corn syrup. Think Snackwell's and 100 Calorie Packs, neither of which has ever satisfied my sweet tooth!
Want truly guilt-free desserts that are:
grain-free,
dairy-free,
free of refined sweeteners, &
full of natural, wholesome ingredients?
Want to know how to make guilt-free cakes, pies, or doughnuts?
Maybe you want to know how to imitate your favorite candies like Reese's or Twix.