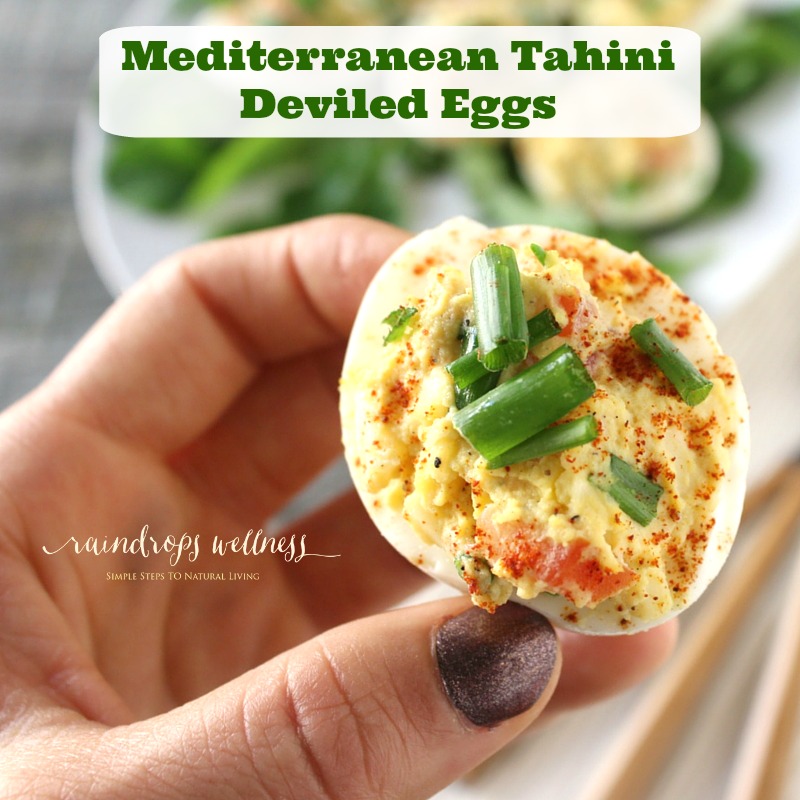 Deviled eggs are easy to make and are always a hit at gatherings. You can play around with the flavor and the result is always amazing. If you are among the people who celebrate Easter, this recipe is much more healthier then the sugary chocolate eggs. Today I am sharing a mediterranean tahini deviled eggs recipe version and if you like it and can share more flavors in the future. You just need to ask in a comment. If you are looking for some other appetizers ideas, checkout my full recipe page here.
Mediterranean Tahini Deviled Eggs Recipe
Ingredients
Preparation
Cut the eggs in half and slowly separate the the egg white and the yolk
Put the yolk in a bowl and smash it with a fork
Add all the ingredients and mix throughly
form little balls and put them on the egg whites
Decorate with some green shallots and sprinkle with sweet paprika
Note: The best way to cook boiled eggs
Bring enough water to cover the eggs by one inch to boil
Slowly put the eggs inside the boiling water
let it cook for 8 minutes
Remove from head and cover the pan for an extra 5 minutes
Drain under cold running water
Peel and serve hot or cold, or make some delicious deviled eggs.
Do you have any eggs recipes you would like to share? Please feel free to leave comment. I love reading you too and learn new ideas.
Don't forget to PIN IT PLEASE!