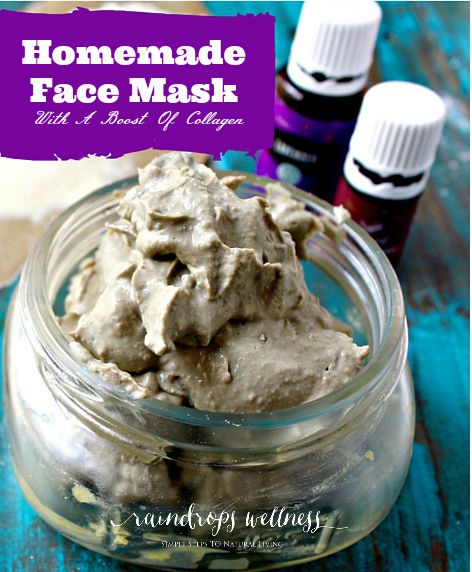 Every healthy skin care regimen includes daily-use and weekly-use products. I use to go to a spa salon for a facial at least once a month and let those ladies put all kind of harsh chemicals on my face, but hey I didn't know better. I thought I was doing something nice and loved just laying down and relax while someone is pampering me. Those old days are gone and I am so glad I switched to DIY and can make some amazing products that use to spend so much money on at home without the harsh chemicals. It has been and continuing to be an amazing passion.
I really believe that nutrition is what matters the most when it comes to having a great skin, but I also believe that non toxic beauty products are a must. Wouldn't you feel weird if you do everything right from inside to have a beautiful skin and use harsh chemicals to take care of the top layers?
To add some info on the nutrition subject for a healthier skin, I recently read this book (Primal moms look good naked) from Peggy Emch, she explores how nutritional deficiencies contribute to early aging, cellulite, stretch marks, and sagging jowls. Though we can manufacture collagen within our bodies, we need certain building blocks to do that. Gelatin is basically powdered collagen, so it's kind of a no brainer to start there and let a nutrient-dense diet add in the rest (protein, vitamin C and zinc are also needed). I use this grass-fed kosher gelatin in my smoothie every morning and I am actually going to use it in the recipe below too.
Homemade Face Mask recipe
Ingredients
Instructions
Mix all the dry ingredients in a bowl
Add essential oils
Add water until you feel like you are forming sort of a paste between your fingers
Put in a food processor or blender for a smoother texture ( optional )
Put in a mason jar with a lid
Keep in the fridge and use two times a week
Apply on a clean washed and dried face. leave for 15 minutes and rinse it off
I would love to read some of your easy mask recipes. Feel free to share them in a comment. If you are using essential from health food stores and rebotelers companies chances are, you are still using some sort of harmful chemicals on your skin. Young living stands for it's purity, potency and the seed to seal promise. Sign up as a member with a premium starter kit and benefit from a 24% off retail price for the rest of your life plus earn points towards free oils. If you have any question please feel free to contact me here.
PIN IT!