Did you know that some of the essentials you have in your kitchen may serve as amazing beauty products ? Let's take coffee for example. I am not a coffee drinker, so I will not be preaching wether it's good or bad for you. The only thing I know in my experience with coffee is it's amazing for your skin. I use it as a natural exfoliator for my whole body two times a week. I noticed a dramatic change in my skin tone. It Defiantly feels much more smooth.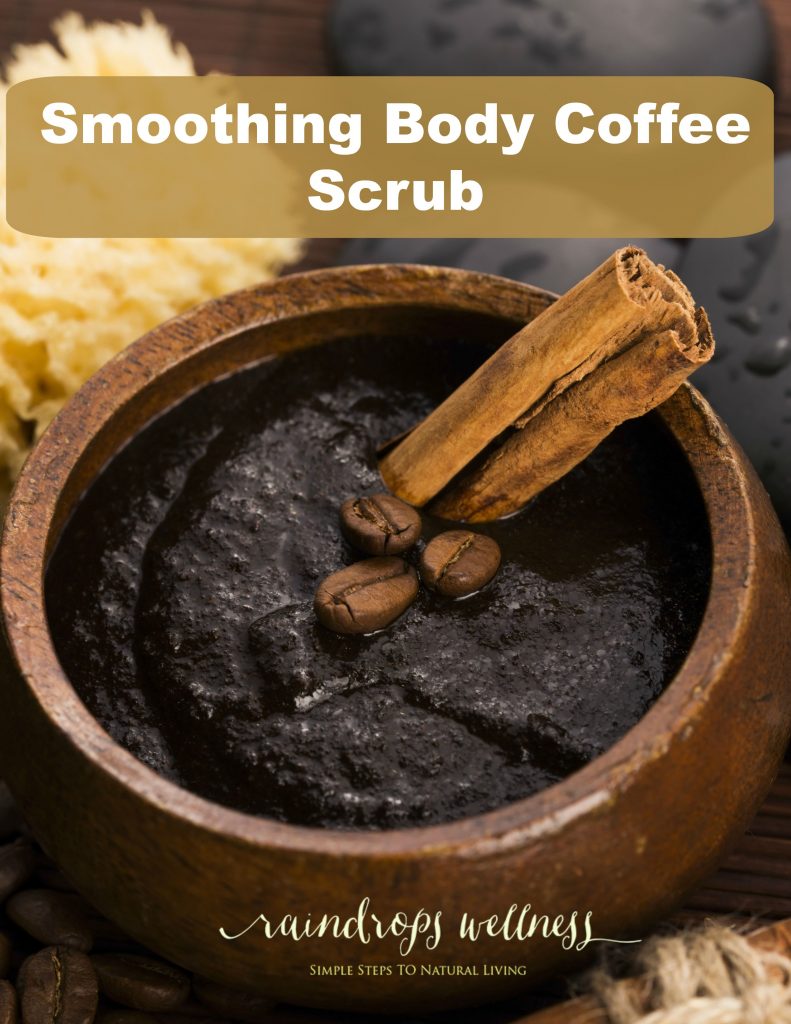 Most store bought exfoliation products remove skin cells with enzymes or acidic ingredients. Exfoliating with coffee grounds improves circulation, leaving you with smooth, glowing skin.
I love making DIY from ingredients I already have in my kitchen. I save money, time and of course my heath.
I used three amazing essential oils for the skin in this recipe; Geranium, Myrrh and Cinnamon. Read About their benefits for the skin here. I only recommend young living essential oils as they are known for their purity. Young Living is the only essential oil company that own their owns farms in the US and grow everything organic.
Become a member with a stater kit today and explore their amazing selection of oils, home, personal care and wellness products. Their membership is just like a Costco membership without the annual fee. It's just a one time sign up fee and the most amazing part is you earn points every time you shop and can make a big order for free after just few months. I earned $500 in my first year with them. Learn more about essential rewards here.
How to make smoothing body coffee scrub
Ingredients
Instructions
In a bowl combine all the ingredients together and store in a mason jar. I usually store my DIY products in the fridge to preserve their freshness. I also make small portions.
Note: This scrub is great for the face too. It's messy in the shower, but it gets you the most smooth and glowing skin.
Would you like see more DIY beauty recipes? Visit this page. Also don't miss any of my new recipes by leaving your name and email here.
PIN IT!