I think I actually started liking pumpkin after all. My very first recipe using pumpkin ( Pumpkin protein smoothie ) inspired me to include this native north american vegetable in my diet. Yesterday after I finished baking these cute muffins I actually felt that I have been missing on something really special and delicious, and I should really consider some more fun ways to include pumpkin in my diet.
This vegetable does actually taste amazing. Another breakfast idea to add to the list for my picky eaters. I made these muffins and this berry smoothie to add some nutrient dense foods for a good morning start and they love it.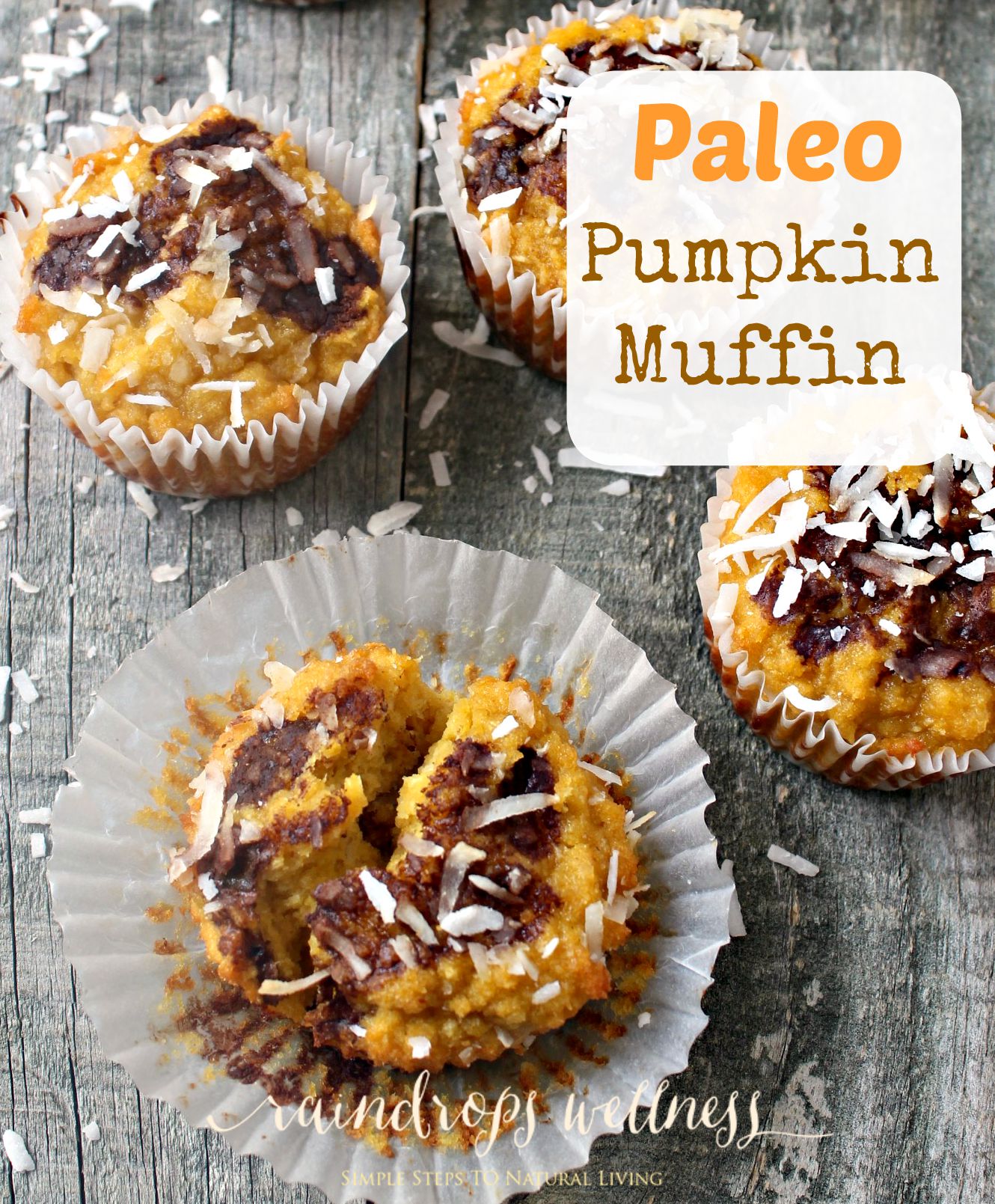 The bright orange flesh of a pumpkin is loaded with fiber and key vitamins and minerals.
Did you know that Pumpkin can help you loose weight? Checkout this CNN article to learn about some other amazing benefits of eating pumpkin.
Paleo Pumpkin Muffin Recipe
Prep time: 10 minutes
Cook time: 25 Minutes
Yield: 9 -12 muffins
Ingredients
Decoration
Melted dark chocolate chocolate
Shredded coconut
Instructions
Preheat the oven at 350
Mix all the dry ingredients; Almond Flour, coconut and baking powder
Add the coconut oil and beaten eggs
Add the pumpkin and the honey
Add the essential oil
Mix throughly and put in baking cups
poor 1 teaspoon melted chocolate on top and sprinkle with shredded coconut
Put in the oven to bake for 25 minutes
What are your favorite Pumpkin recipes? Please feel free to share some in a comment.
If you would like to receive my recipes in your email every week? Take a moment to sign up for my newsletter. As a gift from me you will be able to download and amazing meal plan and shopping list afterwards.
Note I only recommend young living essential oils for dietary supplements and they are known for their purity. The flavor boosting orange essential oil mixed with pumpkin in this recipe is amazingly delicious. What is better than a satisfying delicious treat with immune system boosting benefits? Make this recipe and send me your comments.
Be sure to PIN IT please