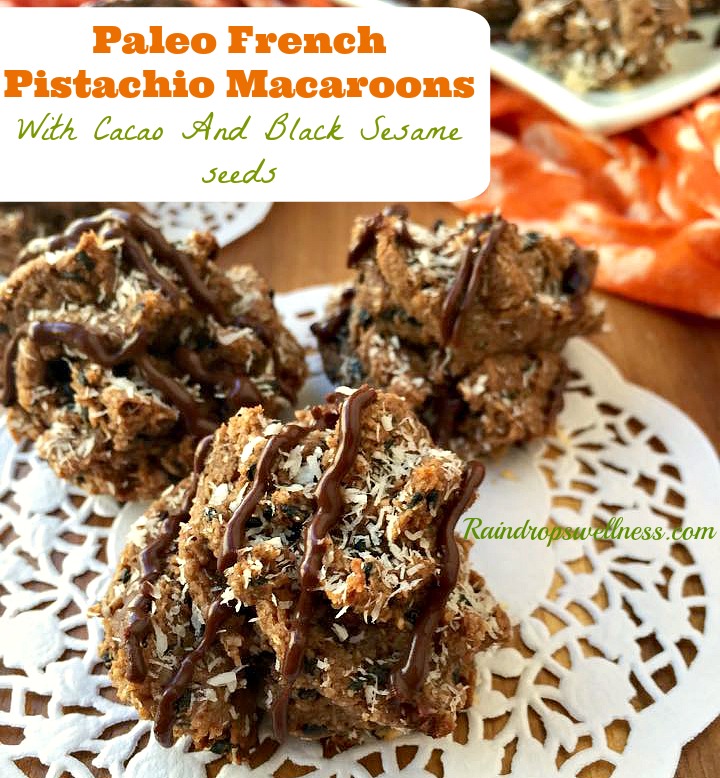 Macaroon are one the best treats I love the most. Most of the store bought macaroons are so overwhelmingly sweet and you can barely taste the other yummy ingredients they consist off. When I was living in france I had a friend at the bakery that use to make me custom made macaroons.. My Favorite flavor is pistachio.
I have tried this recipe with almond flour and pistachio flour , but I got the best result when I used almond flour with pistachio extract.
How to make the Paleo french Pistachio Macaroons
Ingredients:
Instructions:
Preheat oven to 325 degrees F.
Beet the egg whites
combine all the ingredients
Using a cookie scoop or tablespoon, scoop out balls of dough and pack them together tightly either by lightly knocking the scoop onto the side of the bowl or pushing it down with your fingers. Sprinkle with shredded coconut.
Place the dough on a parchment lined cookie sheet and bake for 30 minutes, rotating the tray half way through.
Cool on a wire cooling rack for 1 hour.
Optional – dip the bottoms of the macaroons in melted dark chocolate mixed with ¼ for a decadent treat or just do layers of chocolate on the to like I did.
Be sure to PIN the picture PLEASE 🙂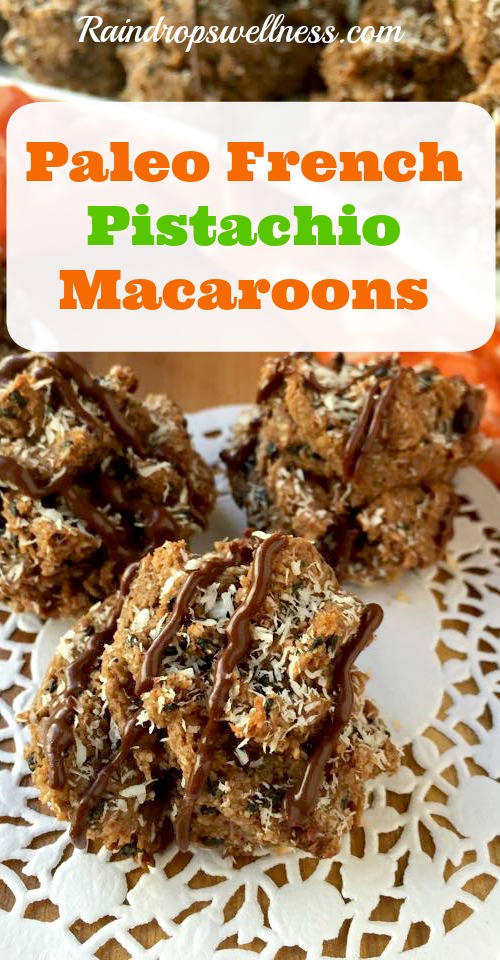 Do you have any Paleo macaroon recipes? I would love to read yours too. Don't hesitate to share them in a comment.