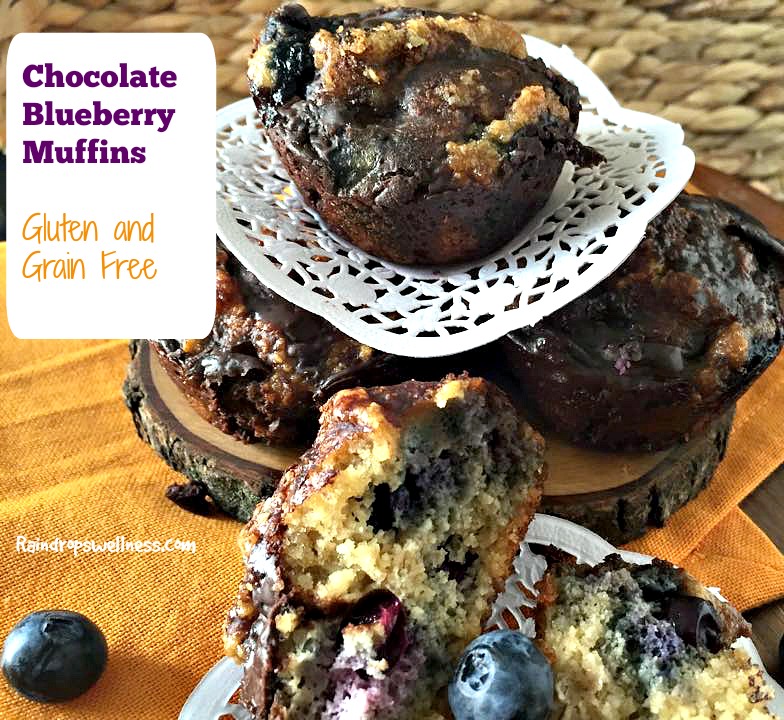 I love every aspect of baking and could put anything in a baking dish and enjoy the result. Before I went grain free, I didn't imagine that I could eat anything that tastes different then what I use to bake. My first recipe tasted weird, but we still ate it .
My kids use to make weird faces. Now, I am very surprised seeing them make faces tasting a birthday cupcake from their friends parties that is of course made with grains. They are becoming pros at baking. They helped me make these chocolate blueberry muffins and they were a hit at a friend's tea party.
Ingrediens:
Decoration:
Melted organic 85% Cacao chocolate. Get it here (If you are a chocolate lover go for the six pack. It's the best value for an organic soy lecithin dark chocolate )
Preparation:
Preheat the oven at 350 fahrenheit
Mix all the dry ingredients together
Mix all the liquid ingredients and add them to the dry ones
Butter some silicone muffin cups
Poor the mixture and add one tablespoon liquified chocolate to each cup.
Bake for 20 minutes.
Enjoy!!!!!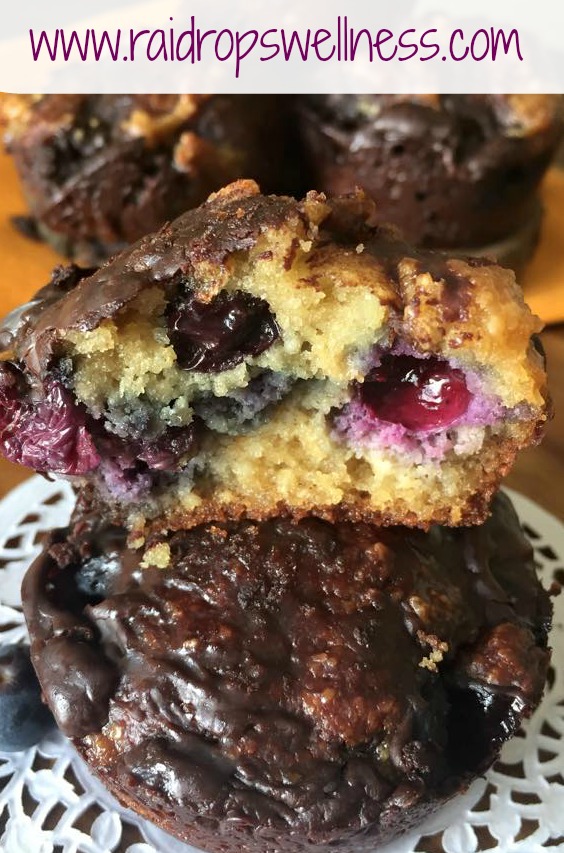 Did you know that oils absorb other ingredients differently when baking? Have you ever tried a recipe with the exact same ingredients and it turned out bad? I use this coconut oil and it gives me the best result when baking. They always have some kind of sales going on and free shipping.
Don't foret to PIN the picture!



Checkout some of my other baked dishes here: