Oil Pulling Essential Oils Recipe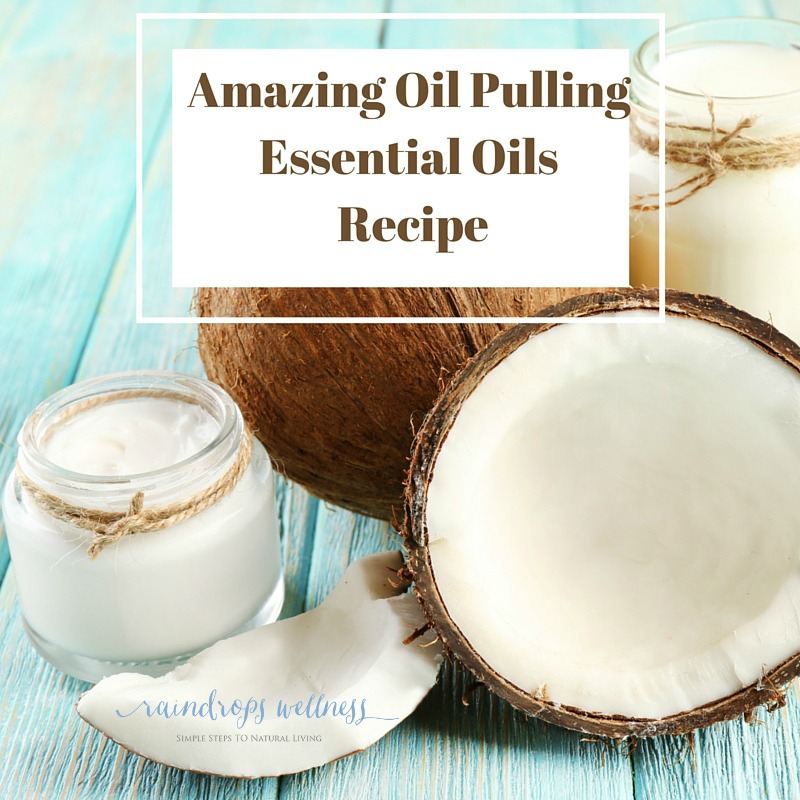 I started oil pulling about three years ago and saw some amazing results in my oral health in general. I had lots of work done in my back teeth before and it seemed like I had new cavities every few months. After starting oil pulling my dentist noticed no more gum bleeding and was saying that I was brushing better while in reality I just added oil pulling to my daily oral care routine. It's been few years now that I didn't need any more fillings and root canals and that's thanks to better nutrition, oil pulling and the help of my holistic dentist.
Oil pulling is a holistic healing remedy that has been used for thousands of years. It involves putting about a tablespoon of oil in your mouth, then swishing it around your teeth for 10-20 minutes. This unbelievably effective procedure has been used for centuries as a traditional India remedy to:
Whitens teeth
Soothes throat dryness
Prevents cavities
Heals cracked lips
Boosts Immune System
Improves acne
Strengthens gums and jaw
Cures tooth decay
Kills bad breath
Heals bleeding gums
Prevents heart disease
Reduces inflammation
Spearmint essential oil
Oil Pulling Essential oils Recipe
Adding essential oils to my oil pulling routine has been so beneficial for my gums. Get high grade essential oils here.
Spearmint essential oil: Spearmint is milder than Peppermint and is characterized by an invigorating fragrance that is uplifting and calming. I love the taste of it in my mouth.
Myrrh essential oil: Myrrh has a long history of use in skin care for its moisturizing properties to cleanse dry skin therefore it's great to support healthy gum tissues.
Clove essential oil: Clove is a natural numbing oil. It's used in so many dental products. It has a scent that is very warm and inviting. Always dilute Clove when using topically.
Oil Pulling Essential Oils Recipe
Ingredients
Instructions
Mix all the ingredients together and store in a glass jar with a lid
Use approximatly one tablespoon for oil pulling
In addition to oil pulling I also make my own tooth paste. Check it out here.
Do you have any DIY oral routine you would like to share. Please feel free to do so in a comment.
Don't forget to PIN IT!